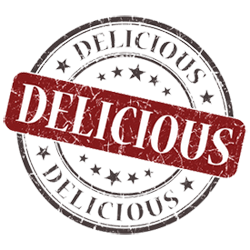 Voted #1 butcher shop in Regina 6 years in a row (by Prairie Dog Best in Food), Cathedral Butcher Boy Meats specializes in AAA Black Angus, Canada Prime, and All Natural Beef. We take pride in providing our clients with locally raised pork, lamb, chicken, bison, elk. Also wild boar, duck breasts, veal, venison, kangaroo and ostrich.
We prepare feta stuffed chicken, Jerk chicken, Tandoori Chicken Greek ribs, Maui ribs, Schnitzel, Texas chops, and stuffed pork chops. Check out our great selection of pork, beef, chicken skewers accompanied with stuffed potatoes ready for the oven or BBQ. Butcher Boy Regina has a large selection of hot sauces, BBQ sauces and rubs, dried habanero, ancho, chipotle, quajillo peppers and bulk cheeses.
We also have a unique selection of in house made sausage and hand made burgers. For special occasions, Cathedral Butcher Boy Meats offers whole ducks, lamb legs and fresh turkeys.